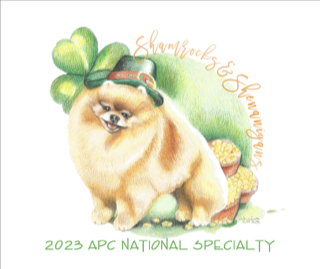 American Pomeranian Club
National Specialty All Breed Fast CATs
March 9-12, 2023
Location: Silver Street Park
New Albany IN
We will offer a LIMITED number of Fun Runs Thursday, Friday and Saturday in the 4-5 Time Block.
Sign Up at the check-in table. $5 each run. Proceeds donated to charity
American Pomeranian Club Fast CAT Premium
ENTRIES RECEIVED AFTER FEBRUARY 23, 2023 MUST BE COMPLETED ONLINE USING THE ENTRY LINK BELOW. PAPER ENTRIES WILLNOT BE ACCEPTED AT THE FIELD. There will be people at the field to help you if you need technical help.

Pre-Entries will close on February 23, 2023
© Copyright Speed Dog Coursing, LLC